About Us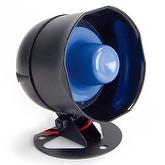 Avitar Tech Int'l Group Inc. is one of the automobile companies in supplying of vehicle electronics parts & accessories. It was established in 2001 by a strong team which has over 28 years of experience in the design and manufacturing of automotive security electronical Taxi Meter and remote controller system.

We are offering new technology of security systems, Taxi Meter, Speed Sensors (Hall Effect),Auto Parts & Accessories to meet the requirements of our clients.

OEM & ODM customized mode are most welcome by our team. Creating benefit for both of parties is our optimal goal. FCC,CE (eMark) have approved many of our products to meet different global territories.

You can certainly depend on our professionalism. Our products are designed with the highest quality control, reliable parts, best materials and components with reasonable price.

Due to Bio-techs are changing more necessary and close our life gradually for the past years. The vision is to create the Taiwan's brand "Juying" combined with the R & D center who owns 38 years bio experiences and ISO certificated had resonated.

We are strict selecting the best pure natural material plant with high stable quality from global world import to our laboratory in Taiwan. Then combine the oriental traditional theory – Five basic essence of the earth - Wood, Fire, Soil, Gold, Water with the latest western top biotechnology. Wake up the skin repair ability from body inner to surface. Natural herb aromatherapy could make skin relax, encourage, nourish, repair. Strengthen tight with moisturizing. Preserve spring and bright.

None of the scented "Juying" products are with DEHP (i.e. DBP, DINP, DIDP, BBP or DNOP), Harmful heavy metals (As, Pd, Hg, Cd, Cu), Alcohol and pigment. It's safe enough for entire of consumers.
New Products